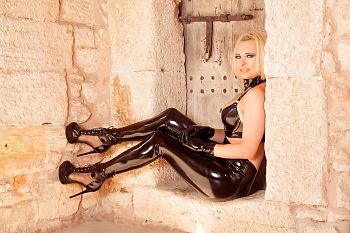 Latex leggings, also written latex leggins, originally come from the funny word "rompers"! Personally, I prefer the association with feet less tights which sounds more like my taste. Generally, leggins are skintight fitting pants mostly in elastic material.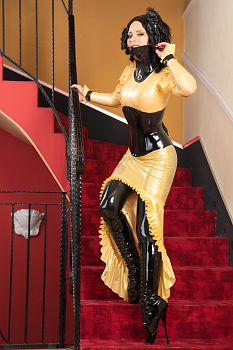 So in my case you know leggings are in latex and that's for sure skintight and elastic. Womans legs in shiny leggings are a must have accessory and if it's latex leggins there is nothing better than this. Like the fashion slogan says: "Beautiful legs should be shown" it's my personal wish to fulfill this job!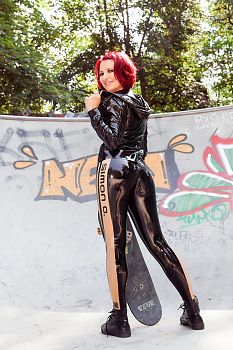 That's the reason tights and leggins are one of the mostly preferred fashion accessory in my wardrobe. It doesn't matter if I wear transparent, red or heavenly black latex leggings without them I would seriously miss something in my wardrobe.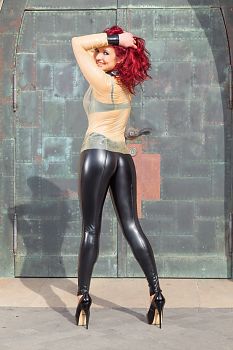 Leggings perfectly fit to a shirt, a tank top or a mini dress. For club events a cute bra and a short jacket would also fit very well to a black latex leggings. The options are a lot and that makes leggins to something very special for me.