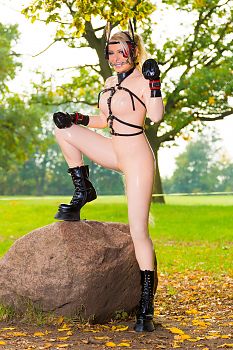 For some people latex in public is a big problem. Some see latex as a simple provocation and others see it as a pervert material. Honestly, latex is a fascinating natural material. Win from the rubber trees and multiply cleaned latex becomes useable for many things… like for the fashion industry.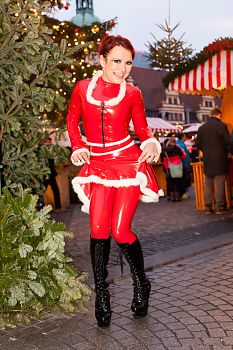 Latex has two very important attributes: In the one hand it's unbelievable gloss and on the other hand the perfect tight fit on the body. That are the two most important attributes from latex and that's the reason I'm totally addicted into latex fashion.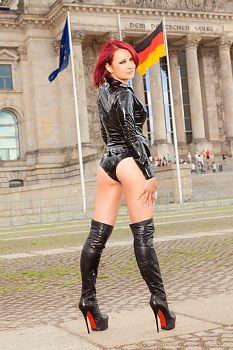 The Latex fashion industry is still small and young but there are some very creative designers with great ideas to make some unique cuts and finally to present the female body. And today, where sometimes less is more, latex in public should not be a taboo issue.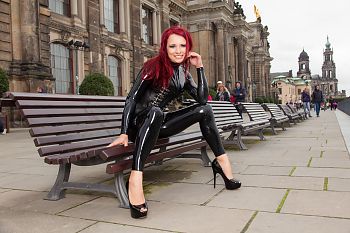 Evermore celebrities like Sophia Thomalla present their self in front of a camera latex fashion and they show that the material doesn't say anything about the person or attitude. But would it be not like this I could still never be without latex and that's the reason I wear latex in public very often. Honestly, I enjoy every second wearing my latex fashion, feeling the material and enjoy the gloss on me. I'm seriously proud to life in these modern ages.