If you ever heard about transparent latex you will noticed some very different feelings about the look while men or women wear it. I want to try to give you a short explanation what is transparent latex and what does it mean for me.
The special material latex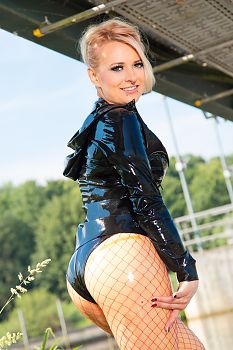 Latex is a material which is perceived by different people on very different ways. For some like me, it's a wonderful and extraordinary material with a very special comfort but for others it's a shiny material for freaks. And if latex already brings emotions it is much more for transparent latex. But what makes transparent latex special? Some time ago I could visit the latex fashion label Bodycult and I also talk about latex and what makes it different. I would like to briefly summarize here what I heard.
Latex is a natural product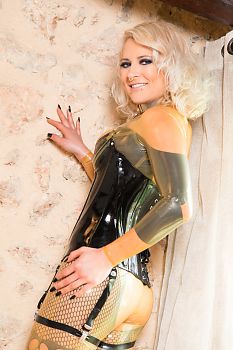 At very first you should know some truth about latex and for some it is maybe new that this is a natural product and extracted from the rubber trees by scoring these plants. After many cleanings the result is a material which is highly stretchable. This material is the raw base for latex and even colorless. Honestly, it is not really fully colorless. Like every natural product it is not too clean and so it is milky. However, that is the basis for latex clothing and it is for itself the transparent latex itself because there will be no color change anymore.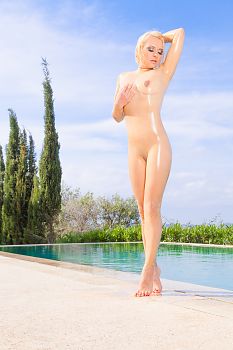 Only when the material is enriched in a further processing step with color pigments we get latex sheets like black, red, blue and even more colored latexes. And the more or less of these color pigments are added, the more intensive is the latex and the effect. Thus, only a small proportion of black cause smoky transparent latex. And if you have a nice dress, stockings or leggings or saw smoky transparent latex knows about the sexy look. But to keep the fact, latex is transparent in its most natural state and nothing else can be so natural.
Latex but transparent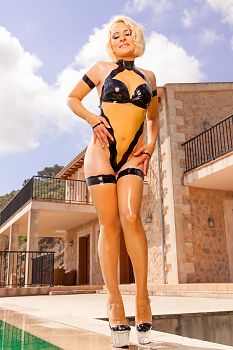 Well, some people have a certain aversion for transparent latex. I once heard that the pigeonholing cause associations with cleaning gloves, condoms or similar. From my point of view it's a pity because shiny legs of a woman can be so sexy and slutty maybe but hot at all and very aesthetically for me. It shows the legs or body naturally and you feel the beautiful material latex on the skin as well. You don't feel naked even if you are. You pull all attention on you being shiny and with a perfect gloss feel dresses at the same time.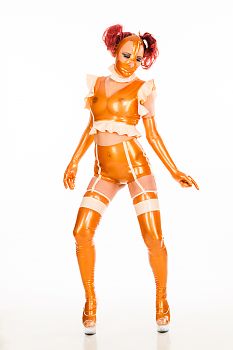 Of course, everyone must decide for themselves if you want wearing transparent latex or not. From some views you might be classified as even more pervert or slutty but if you don't care about such thoughts like me or want it, it is a perfect material at all. I know about these facts and it prods me and I'm looking forward again that I can wear my suit or my leggings with transparent latex soon again. And I know exactly why I love transparent latex. 😜
Passion for transparent latex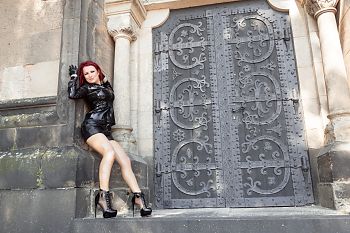 But the question for you is maybe why I love transparent latex so much. Well, if you look on my photos you see that I really love transparent latex. It's a feeling on my skin and to know that you are dressed but otherwise it is see-trough fashion.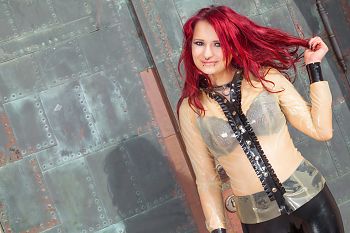 Knowing that you wear something relaxes you and you feel that everything is good at all. You are in a good mood, the smell is around you and that's fantastic. But on the other side it is transparent fashion and everyone can look through it. That always brings prickle in my belly.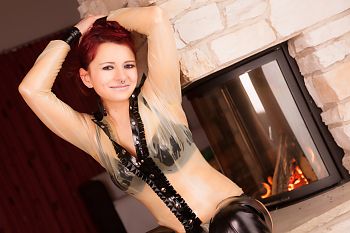 I'm fully dressed into transparent latex and somehow I'm not. My body is wrapped into this tight shiny material and I feel so good in it.