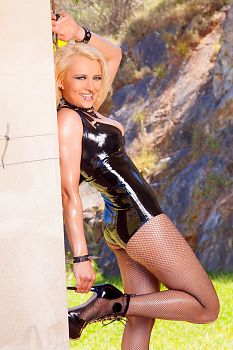 Boots is a shoe form where the shaft (the surrounding area around the leg) is above the ankle or higher ends. This makes boots to general shoes or high heels. Generally, one distinction is ankle-high boots (also ankle boot), knee boots, tight high boots (also overknees) or crotch boots according to the height of the shaft.
Practical boots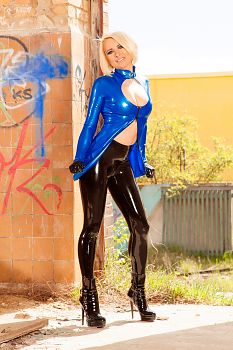 A boot is at very first a useful shoe because of the higher shaft because it protects the ankle and often also the leg from outside influences. Boots can warm in the winter but can also protect from injury in the harsh working environment. These beneficial boots are certainly very practically but mostly not really sexy.
Sexy Girls Boots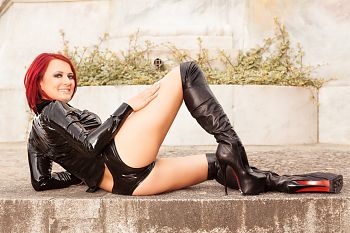 My favorite girl boots are sexy and hot boots because they are less useful for work but rather a visual stimulation for everyone who likes girls in boots. Especially, tight high boots which are tight on the female leg and have high heels are mostly considered to be erotic and sexy boots.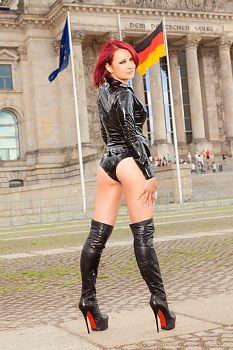 Very often this effect is quickly limited to patent leather and latex just to justify a special group of people in a smaller scene. However, the truth is that the material of boots is just a part role because there are also boots lovers for leather but you can also see in the modern fashion catwalk boots with any other materials.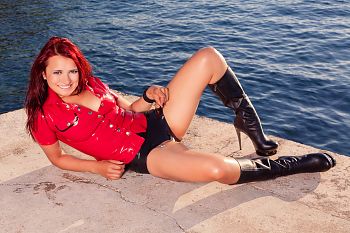 For a real boots lover are different reasons important to bring up a sexual attraction. The complexity can be of a single detail like height of the shaft or heel but also a mix of different properties like material, tightness but finally also the girl who is walking in it. Some people also make a difference between the fact that a boot is worn or not because the fact that a boot is worn brings the imagination of a perfect girl walking around in sexy boots in public.