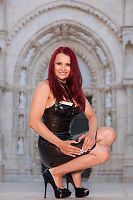 Sibenik is a small town at the Adrian coast in Croatia. It's a place like done by a painter and a truly nice event for everyone who visits the old town. White stones glowing like marble at the streets and the houses. A feeling like thousand and one night rises in me as I arrived in this town and relaxed at a little café.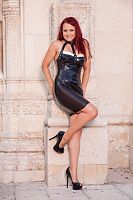 In a beautiful summer atmosphere I was wearing my beautiful dark latex dress while visiting the town with the curiosity of a little child. If I wouldn't write down many moments most of these things would be lost after time.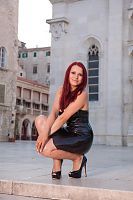 Other moments are that impressive that you never ever forget like the situation I stand in front of the cathedral of St. Jakob. These huge doors, the great white place and this monumental building took the breath of me and I stand with widely opened mouth in front of this building.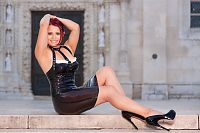 Ohhh no! Fortunately, there is not such a funny picture of me but this place was so beautiful that there are many photos for you. So please enjoy these pictures from Sibenik and follow this dreamful atmosphere.
Lara Larsen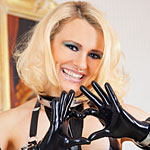 Join Now for Full Access