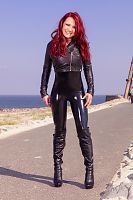 One of my journeys bought me directly to one a place mostly in the north of Germany. It was a place close to Cuxhaven with a good way to the mudflat. And because I had never the chance before to visit the mudflat I was very curious to travel there.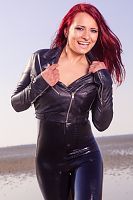 I took my leather jacket as I thought it must be very windy at the see. And that was a very good decision. It was a beautiful sunny day but with really cold wind.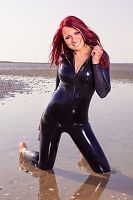 However, I enjoyed watching the landmark, took some photos and was so excited to go the mudflat. I jumped out of my boots and my jacket and jumped happily from one puddle to another one.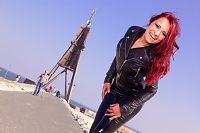 I felt like a child looking for every puddle which was just waiting for me. At the time it was not allowed for me to do that but now I could play with the mud without any limits. Good from my side that I was wearing my black latex cat suit. What a big fun for me! 😃
Lara Larsen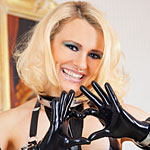 Join Now for Full Access