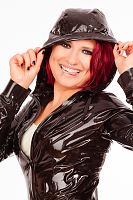 Since I started my website my life has changed totally and that's great because I LOVE changes in life. I have a huge pleasure in what I do and I like it so much when I get so many lovely comments and reviews on my pictures. It's so motivating!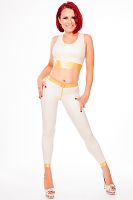 Especially, it was outstanding to get the opportunity to model in a real photo studio for modern latex fashion. And furthermore for my favorite latex designer Simon O. Wow - I was so excited! I mean, I've never been before in a photo studio like that and fashion photography in a studio is really quite different.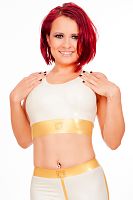 I mean when I'm out in a city then I'm all like myself. I look around in the city, enjoy sightseeing's and my life and that is really easy while wearing latex fashion. But in a photo studio I'm a model and pose in a very different way in front of the camera. I never thought so but it is truth.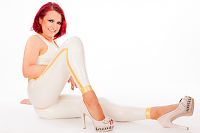 So, I hope you have your pleasure with these pictures because those photo series are certainly rare but it is also very special. Not at least because the leggings as a perfect cameltoe cut. 😃
Lara Larsen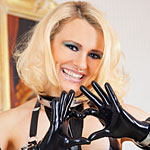 Join Now for Full Access