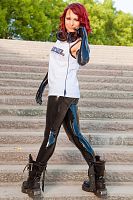 Sometimes you meet people by accident and you notice these guys are very sympathetic to you immediately. That was the situation with DJ Diesel as he found some of my photos and commented them with the sweetest words. Well, show me a girl who wouldn't get weak in this situation??? 😜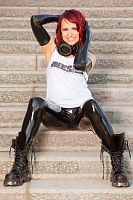 After some time DJDiesel told me, that he is looking for a cover of his new CD and because he loves latex as much as me it was clear that I should do a photo shooting for him. Therefore, I took my beautiful black latex leggings by Simon O. and some long latex gloves. I think you know how much I love black latex on me and the combination with the white t-shirt of DJ Diesel was fantastic.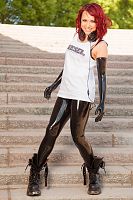 And because I really LOVE these pictures I've decided to show them to you and hope you like them as well. And do you feel the sound? If not don't worry… finally you should enjoy me in latex.
Lara Larsen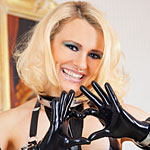 Join Now for Full Access