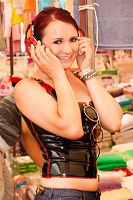 Since I've started my website my life has completely changed. I was a little girl and had my passion for shiny and hot fashion like latex and I loved it to live it for myself. But now anyone can see me on my website and follow what I do and think in my extravagant lifestyle and that's so cool for me.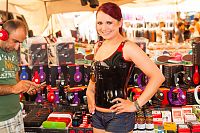 To know that you're a part in my travels makes me immense pleasure. And I love to tell you more about my feelings and trips later. I also love to make sexy pictures and videos especially for you, because I know that you and many others like and share my passion for latex fashion.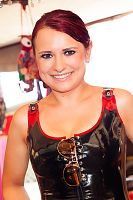 That's why many pictures are always chic and professional and sometimes slutty what makes me really proud but otherwise I want still to show you myself and take you part in my 'normal' life. Therefore, I asked my photographer on a Sunday that he photographs me quite naturally. He should capture every beautiful moment which he sees while I am moving on a small Turkish Bazaar like a little slut while I haggle chic little things.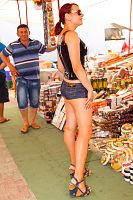 On this day it was really fucking hot despite sun protection and delicious fresh-squeezed orange juice. That's why I'm wearing in these images somewhat "less" latex or anything... but of course I could not be without latex fashion. Latex is simply beautiful and feels just so damn good on the skin that I could not go without out with latex. So have fun with these really hot pictures of the bazaar.
Lara Larsen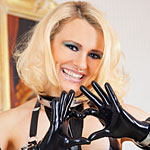 Join Now for Full Access